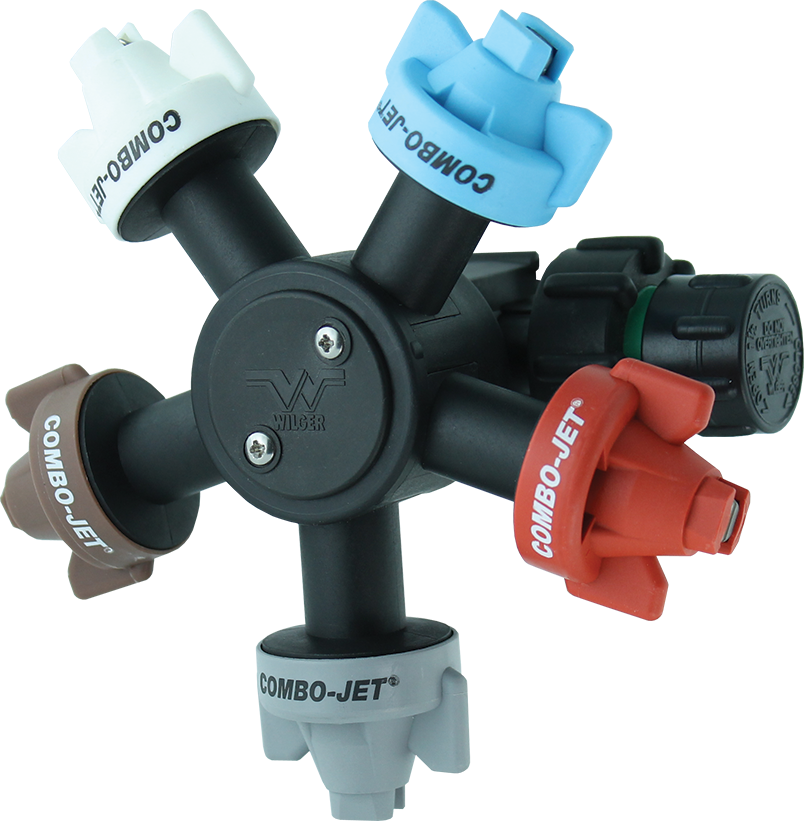 Introducing the most compact Compo-Rate ever!
This innovative new Combo-Rate Turret has been designed to improve flexibility when installed on any Combo-Rate nozzle body. It is more compact than ever and it's only available at Spray Nozzle Engineering.
Features:
Less weight leverages off the boom pipe.
Extra prevention of snagged components.
Reversible design adapts to interference with boom structure and fittings.
Reversible to a LEFT/RIGHT version in seconds.
Compatible with any Combo-Rate Nozzle Bodies.
For more information, contact Spray Nozzle Engineering Team Phone: +61 3 9583 2368
Email: sales@spraynozzle.com.au